1 Set, Seasoning Boxes Set Pepper Sugar Bowl Salt Spice Shaker Storage Jars Gadget Kitchen Accessories Organizer Condiment Container
Product Name: Plastic Spice Boxes Set Usage: used to store Pepper Sugar Salt 1. The design is divided into format, and the cover is dustproof. 2. Beautiful design, easy to take. 3, with 3 grid and 4 grid specifications and 3 colors each. Please choose the size and color you need. 4. The card slot prevents sliding and avoids the seasoning box from accidentally overturning. 5. Comes with a small spoon with matching color. 6. Care instructions: Do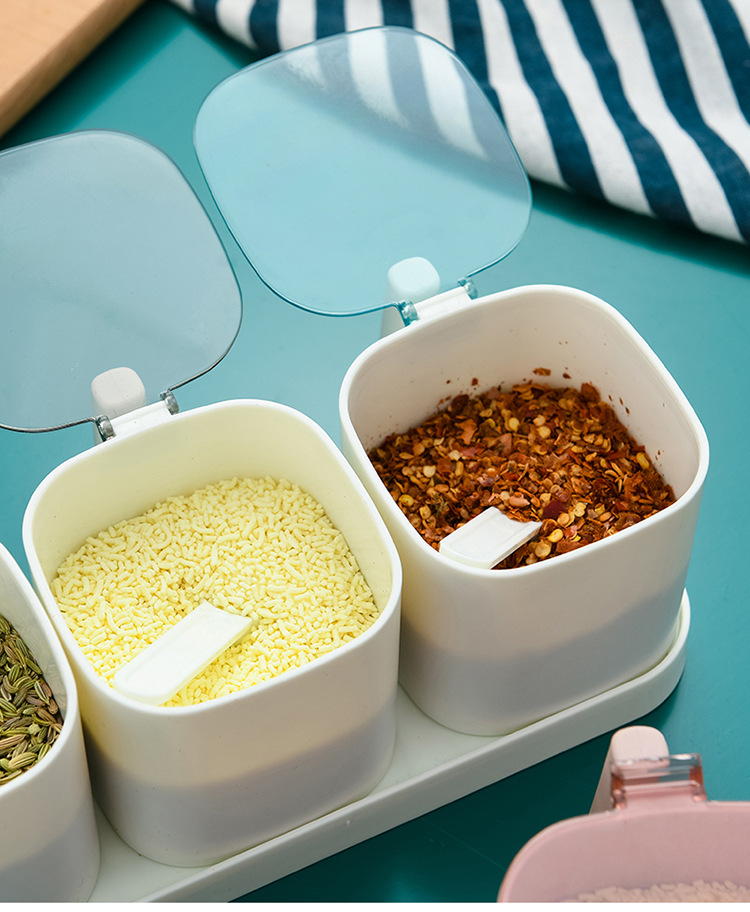 1 compartment design, can be used separately. 2. With dust cover, you can cover it easily. 3. The card slot design can be fixed at the position of condiment dispenser or taken out at any time as needed.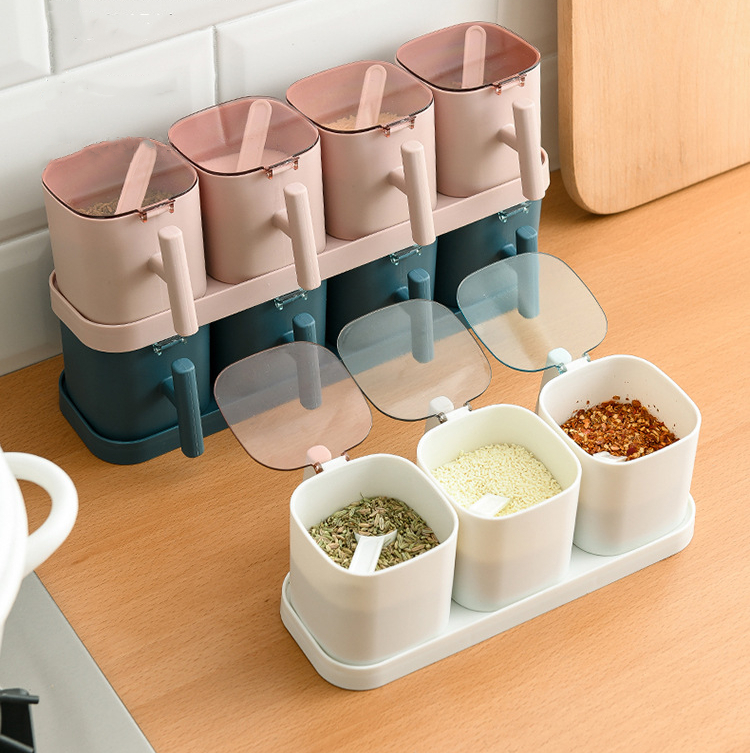 Beautiful design, easy to take.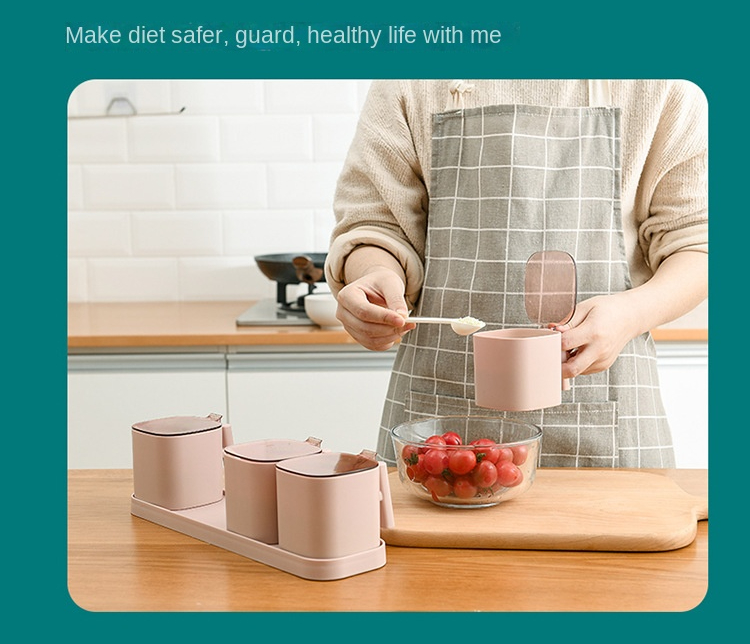 It has three colors: pink, blue and white. Among them, each cover of white has a different color (as shown in the figure), and the color is beautiful.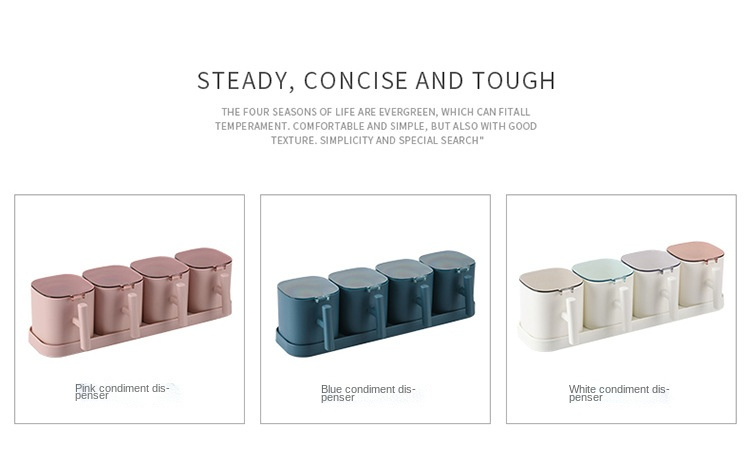 Card slot design to avoid direct friction between the bottom of the seasoning dry and the table top, protect the table top and prevent slipping at the same time.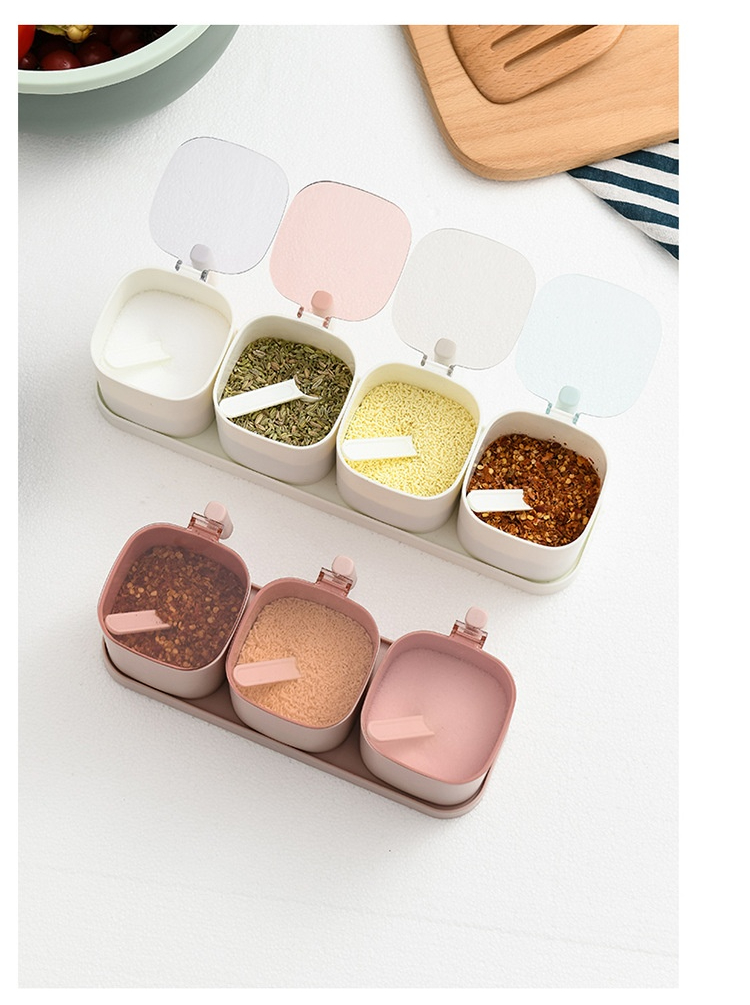 Each seasoning jar comes with a small spoon to prevent the mixing of condiments.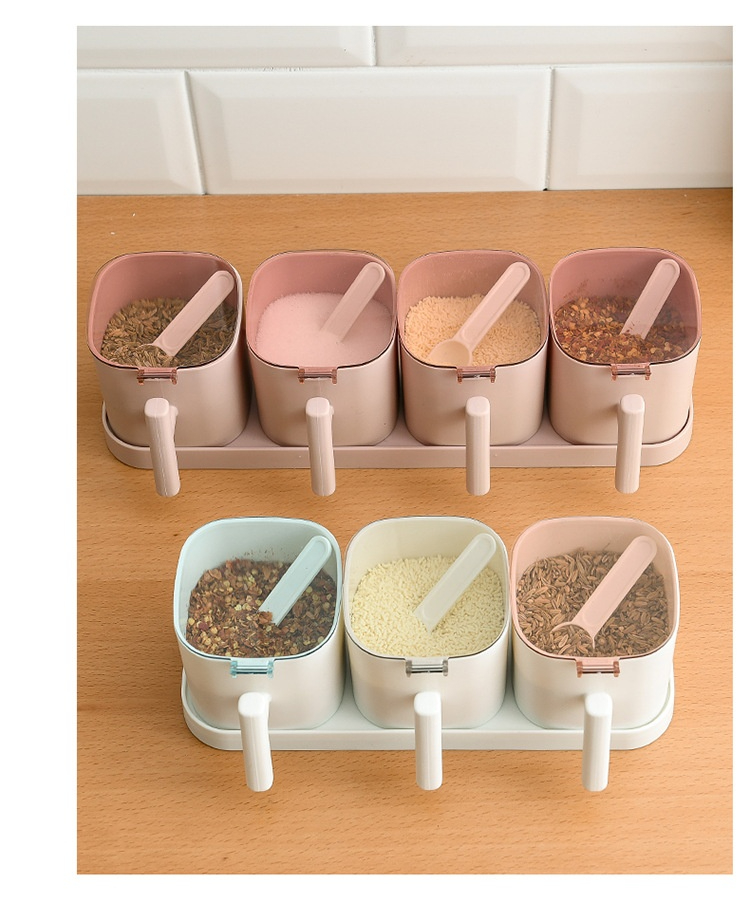 Wiith cover design, condiment dispenser is tightly combined with the cover, with good sealing and not easy to get wet. With an easy-to-hold handle, the details are beautiful and comfortable.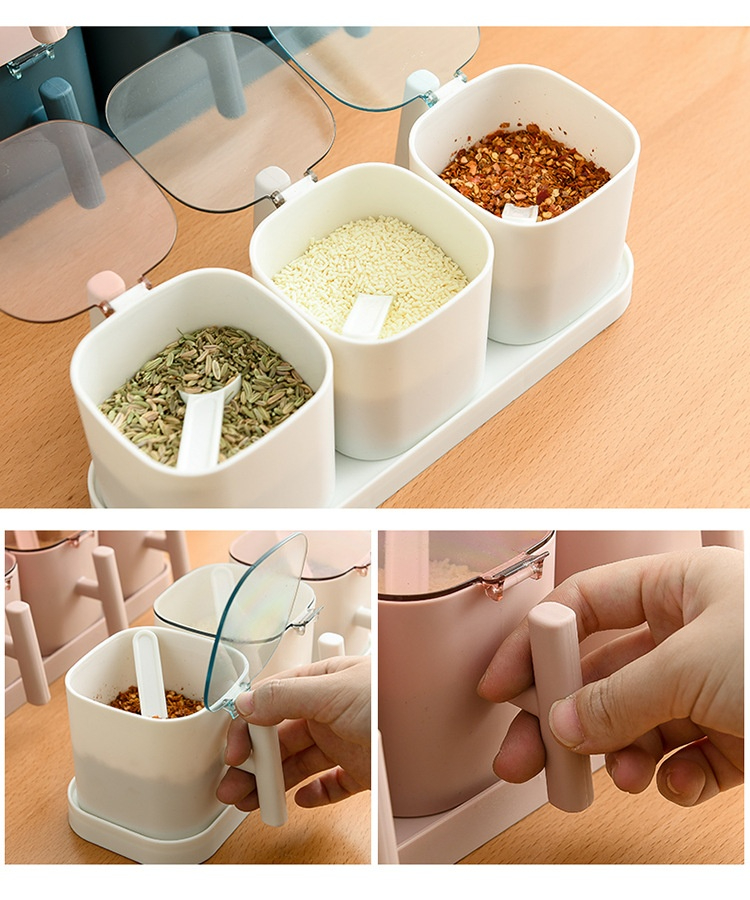 Product Size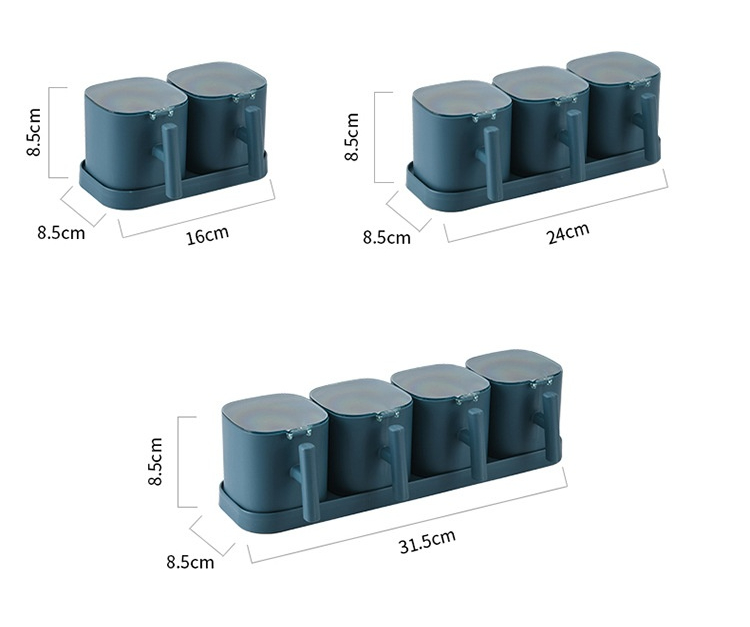 Product material: PP plastic Scope of Application: used to contain sugar, salt, pepper and other seasonings.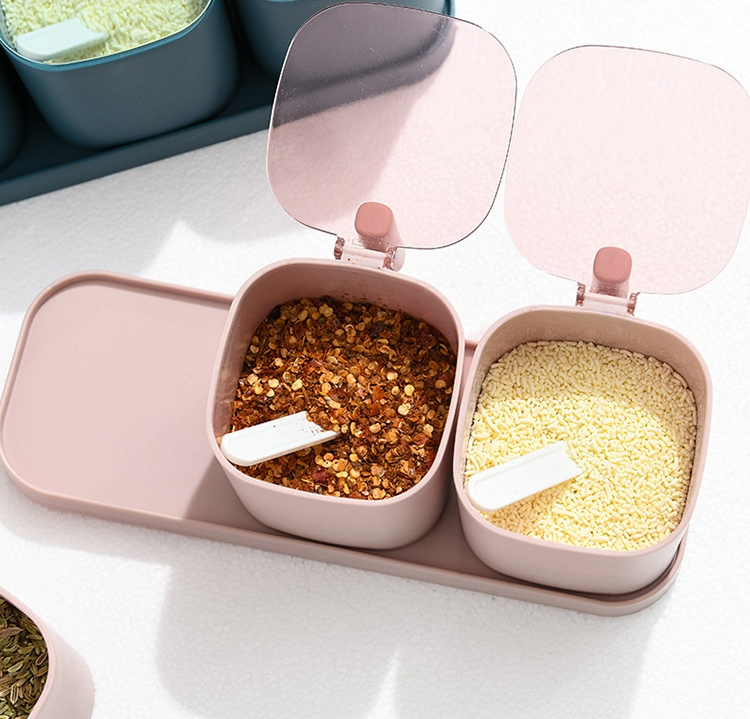 Product Details 1. Made of environmentally friendly materials, healthy and safe. The new product can be safely applied after cleaning and ventilation. 2. Press and form the machine, and there will be a process mold line on the side, which can be used normally. 3. There is a prominent anti-slip bar at the bottom to ensure that it will not slide. 4. Each seasoning jar is matched with a spoon.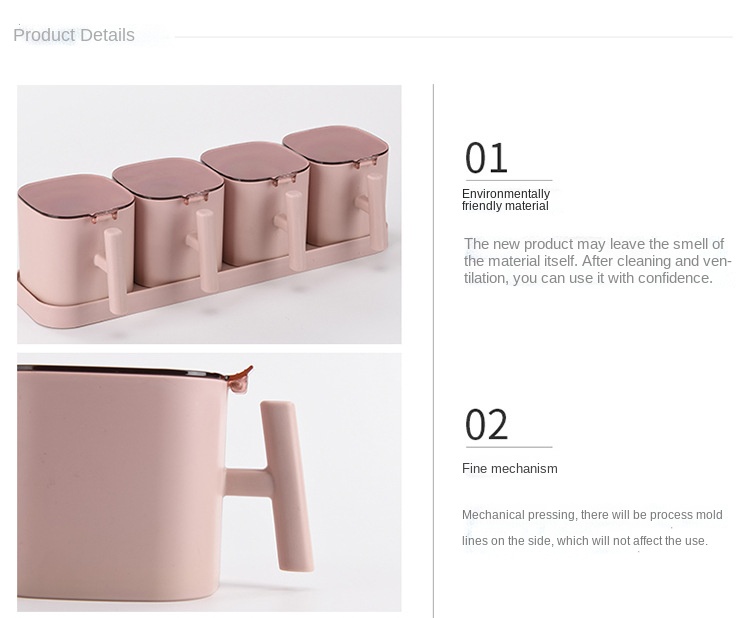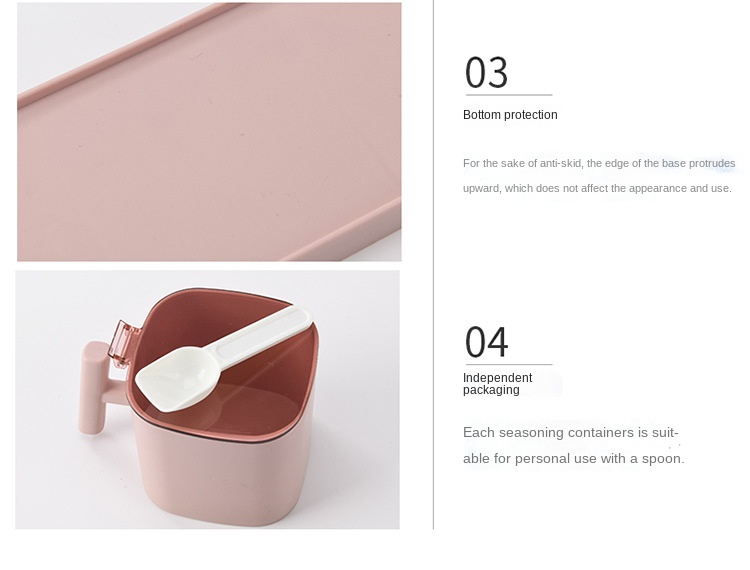 Shipping Info
| | | |
| --- | --- | --- |
| Shipping Method | Costs | Shipping Time |
| Standard Shipping | Free shipping on orders over 39 | 7 – 15 business days |
Shipping options
You may choose standard shipping or express shipping depending on the items in your order and your location. As your orders may be handed over to local carriers for the final leg of delivery, tracking may not be available every step of the way.
Shipping address
Please make sure that you have provided the correct and current address for shipping and delivery. You may use P.O. boxes as your shipping address. But certain items can only be delivered to physical addresses. Large products, valuables, perishables, products with age-based restrictions, or items shipped via private carriers may require a physical mailing address or signature confirmation to be successfully delivered. Sellers may also indicate in the product listings that they are unable to ship products to P.O. boxes. Items cannot be delivered to security-restricted areas such as military bases.
Shipping time and cost
1) After an order has been successfully paid and confirmed, you will see the estimated delivery time and cost for shipping on your order confirmation page. You will also receive an order confirmation message that will outline the estimated processing time for your order.
2) The warehouse may take 1-3 days to process your order. You will receive a message once your order has been shipped.
3) You'll receive a shipment notification message that will provide you with the estimated delivery time for each package once it is shipped. We will also provide you the tracking number when it is ready. You can view this estimated delivery time under each package in your order history at the same time.
4) In most cases, your order will be delivered within the estimated time of delivery. However, the actual delivery date may be affected by flight arrangements, weather conditions, and other external factors. Please refer to the tracking information for the most up to date delivery date.
Issues regarding delivery
If your package has not been delivered or your tracking information shows that your package has been delivered but you have not received it, please contact our customer service immediately and within 90 days of the order date.